Roberto Cavalli Serpentine EDP
---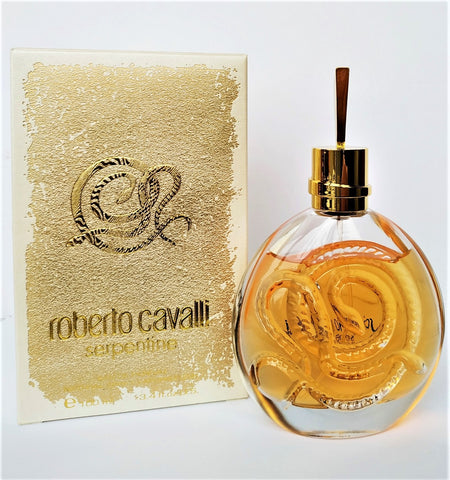 gender:            women
size:                 100ml / 3.4oz
concentration: edp (eau de parfum)
bottle type:      spray
condition:        new in box (sealed)
notes:             mango flower, mandarin, artemisia, tahitian tiare,
                       violet leaves, sandalwood, tolu balm, amber
**Please note that this bottle contains 3.4oz/100ml of cologne. However, it is not filled to the rim by the manufacturer, therefore leaving some empty space on top. Each one is weighed before it is sent out and total weight of this package, with full amount of cologne inside, is 13.6 - 13.9oz (Bottle with full amount weighs 11.6-11.8 oz) which tells us there is 3.4oz of cologne inside. 
Related Products
---